The MuST (Museum of Sciences and the Territory) is a museum born in 2019, but which has a history that began in the second half of the nineteenth century when the Spoleto Count Francesco Toni, a self-taught naturalist, began an intense activity of collecting fossils and rocks . He purchased individual pieces or entire collections from Italy and around the world. It also collected paleoethnological, dendrological and naturalistic finds, manuals, papers and scientific memoirs so as to constitute a museum of natural sciences, rich in over six thousand finds, a destination for many visitors at the time. After the Count's death, the Collection passed from hand to hand, until once donated to the Municipality of Spoleto, in 1999 it became a central part of the Earth Sciences Laboratory.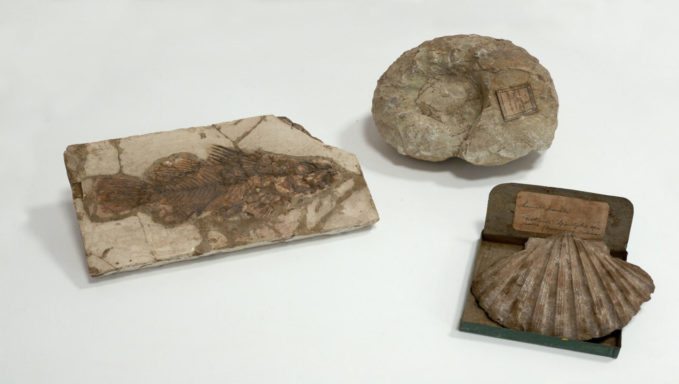 In 2017, the Municipality of Spoleto entrusted IGM with the management of the Laboratory. We have been involved in the care of the collection, in dissemination activities for the population and educational activities for schools and in the search for funds to renovate the premises of the Laboratory and to renew the layout. The research has borne fruit thanks to some projects which have been financed with regional and European funds and which are in progress. The naturalistic collection of Prof. Ragni of the University of Perugia was added to the Toni collection in 2019, while Hyla snc also entered the management in 2020. and the Laboratory changed its name to MuST.
Through different tools (panels, cards, guides, audiovisual aids, augmented reality, analogue models, guided tours), the museum will provide the necessary knowledge elements to understand the nature of its collections and to carry out its teaching function and dissemination of the issues concerning the environment and territory. MuST carries out science teaching activities for schools of all levels and participates in Alternanza Scuola Lavoro projects (cataloging the collection, building analog models for the study of geological phenomena).